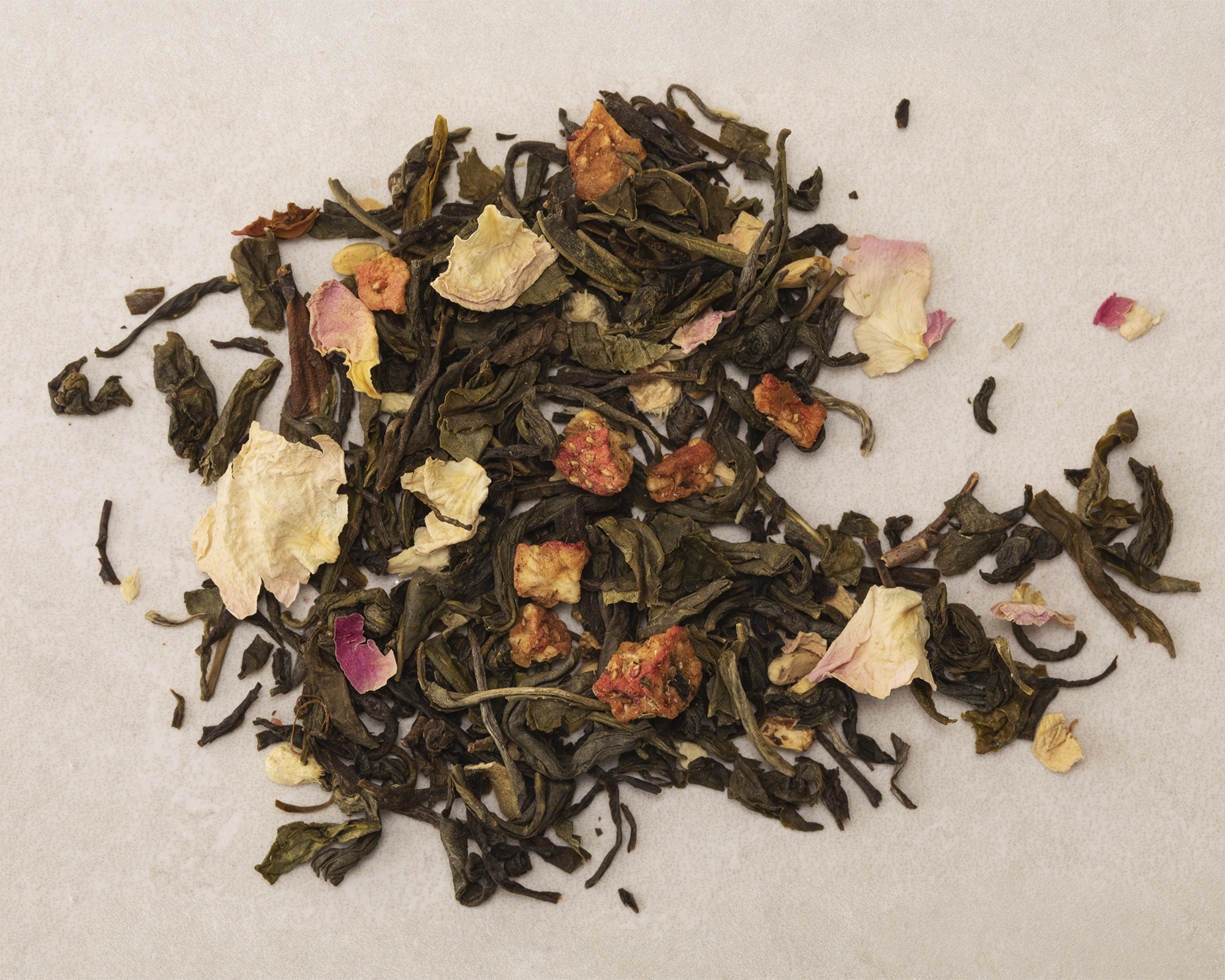 What is Inside
Ingredients
This is a pure white tea blended with pomegranate seeds, ginger root, rose petals, strawberry pieces, and peach pieces. The ingredients are hand-picked and dehydrated to ensure as many nutrients as possible. This combination offers a balanced and unforgettable flavor experience.
Flavor Profile
This amazing tea offers a unique flavor experince, with a strong fruitty note. The white tea, pomegranate, ginger and strawberry are what stands out the most, but all together create a sophisticated lightly caffeinated tea.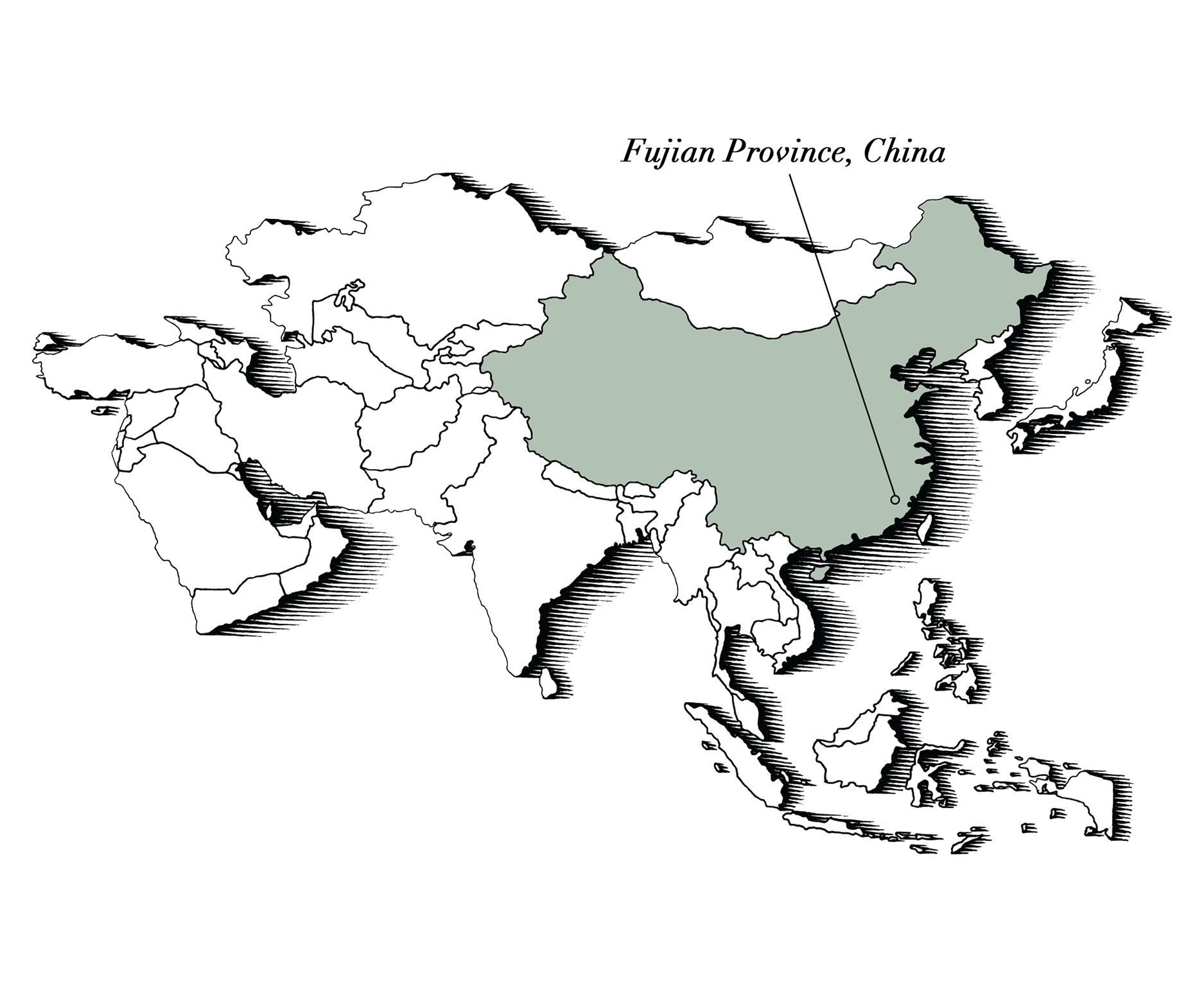 White Tea Leaves, Fujian Province, China
White tea leaves have been traditionally cultivated for thousands of years in the Fujian Mountains, where the rarest and finest tea is found. The black and white tea is said to have originated from the Fujian Province.
How to Use
Usage
Place the tea bag in a cup. Boil water to 180 degrees fahrenheit. Leave the tea bag in the water for at least 3 minutes. The individual tea bags can be used up to 4 times (for 4 cups).
Recommendation
The longer you leave the bag in the boiling water, the stronger the flavor will be.