The quintessential nutrition bar for high achievers.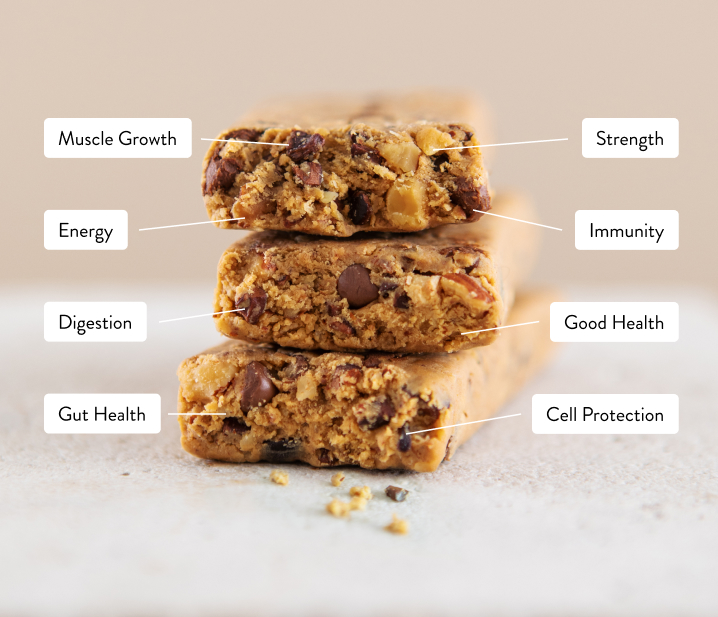 Cover all your needs
• Plant Protein

• Fiber

• Vitamins & Minerals
• Complex Carbs

• Healthy Fats

• Probiotics

• Antioxidants
Dr Smood's Expert
Etti Ben Zion has for more than 15 years been helping people in the US achieve their health and wellness goals. Her approach is simple; eat smarter.

Etti has been the in-house nutritionist at Dr Smood since the inception of the company, and she participates to all formulations to ensure a higher purpose and function to each recipe. The Smart Bar is no excuse. Using only certified organic ingredients and superfoods, we managed to create a bar that will truly empower your day.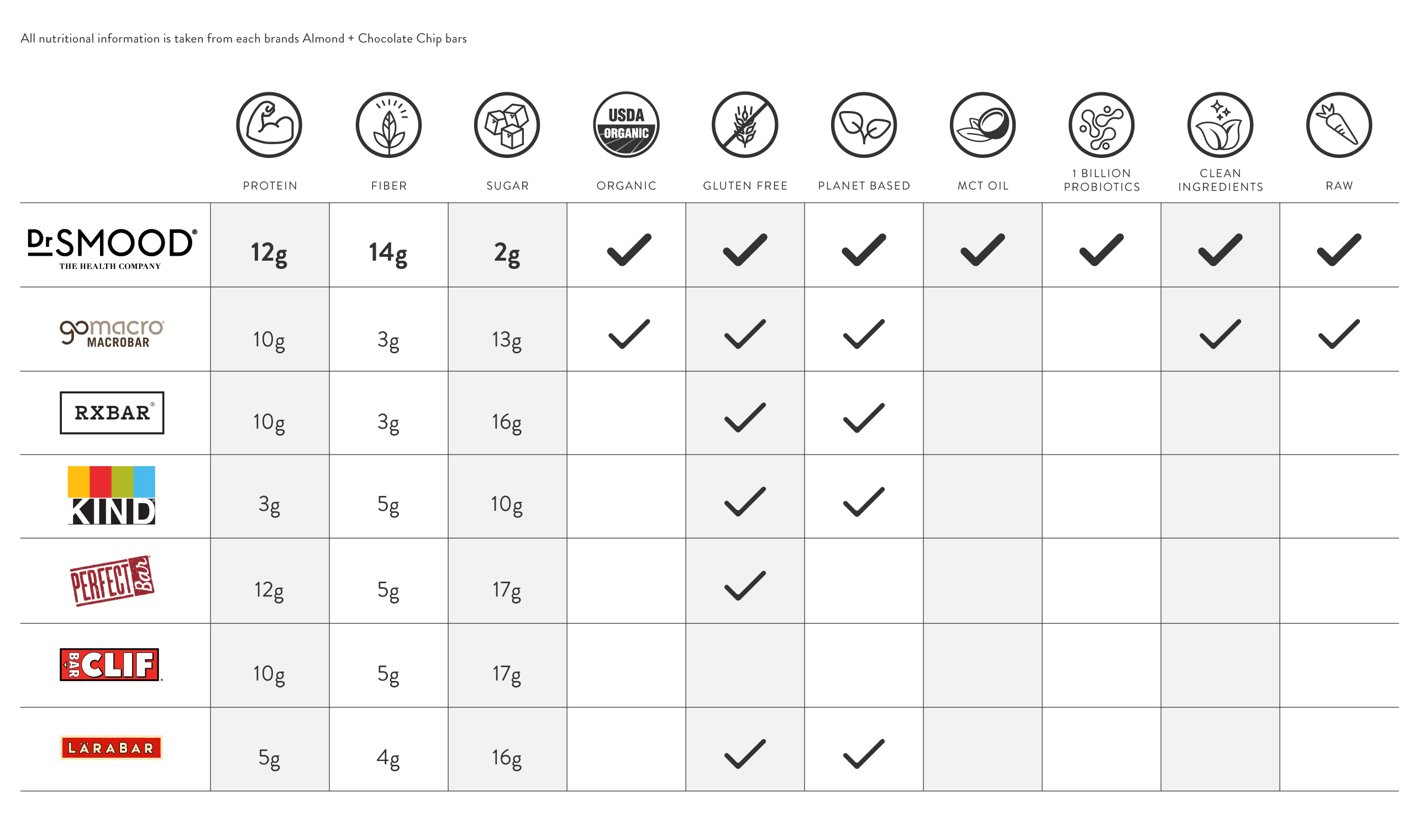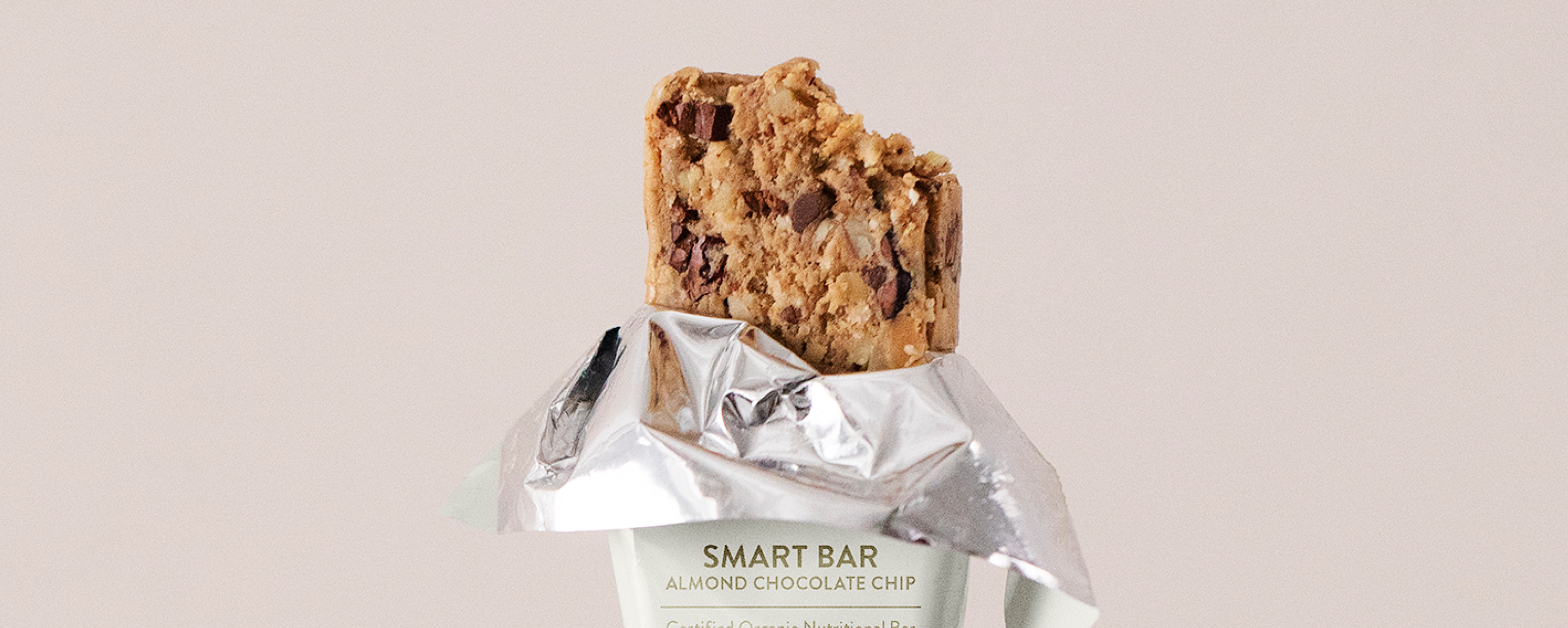 Customer Reviews
The perfect health food bar
From taste to nutrition to portion size— a home run all the way! The protein and fiber intake it provides coupled with the enjoyable taste make this my new go-to snack!
10/20/2022
Carolyn R.

United States
Smart 94 year old
My 94 year old is very very fussy with his diet, but I'll have you know he asks for his smart bar at least twice a day. The fact that the smart bar has 250 calories adds to his diet in a very good way. I don't mind buying this wonderful healthy bar for him to have each and every day. It's like buying fine wine. Thank you. Carolyn R
10/16/2022
carolyn r.

United States
most incredible ever!!!!
out of this world bar
09/19/2022
Mark D.

United States
Truly the best bar out there
I have to hand it to them-these bars are the best out there and I've tried lots of them. Solid ingredients, tasty, and most of all filling enough to tide you over to your next meal. They are pricy but those of you who bought other bars be wasted your $ because you were disappointed that they didn't fulfill your expectations, look no further.
08/25/2022
Crystal H.

United States
So healthy
Great ingredients. Taste good- even my vegan son enjoyed them. I would agree with the bar being one of the best is accurate. Glad to see a company conscious of how to make healthy ingredients taste great!