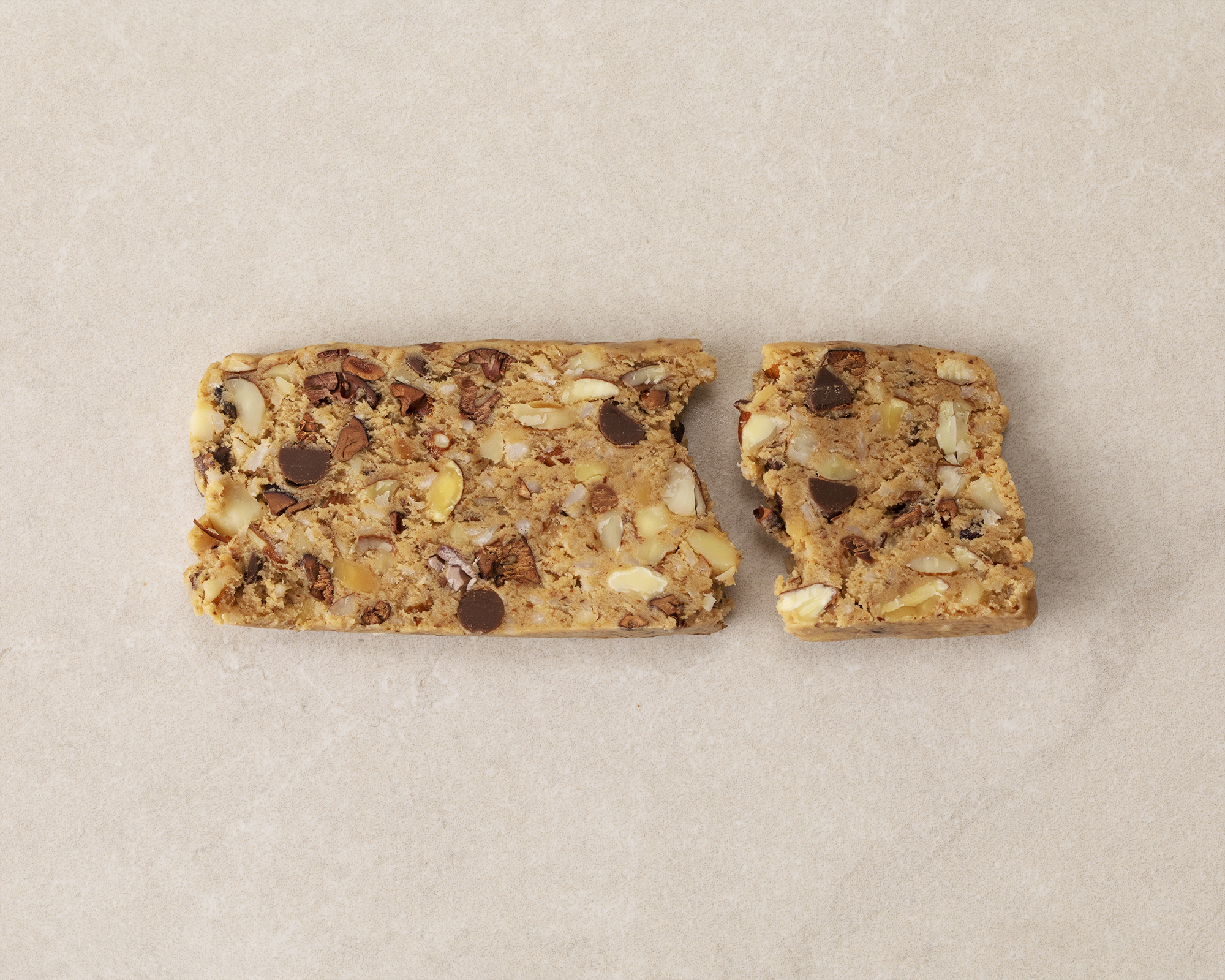 What is Inside
Ingredients
In this bar, we are only using the best whole foods: almond butter, soluble tapioca fiber, almonds, pea protein, inulin, cacao nibs, dark chocolate chips (unsweetened chocolate, prebiotic soluble cassava root fiber, cacao butter, sunflower lecithin, vanilla extract flavor, natural flavor), coconut, vanilla extract flavor, MCT oil, Himalayan salt, GanedenBC30 probiotic and monk fruit.
Flavor Profile
This bar offers a smooth yet crunchy texture on the inside, with almonds, cacao, coconut and vanilla standing out the most. The bar is moist and delicious, and has whole almonds and cacao nibs inside.
Cacao Bean, Ecuador
Cacao is sourced from Ecuador, known for the highest quality cacao beans on Earth. Their cacao beans have evolved in complexity over the time growing there since even earlier than the Pre-Columbian era. The so called "Arriba"-beans have a nutty and fruity flavor with orange and floral hints. The combination of warm climate and volcanic mineral-rich soil allow the beans to grow optimally.
How to Use
This incredible nutrition bar is a great source of protein, fibers, vitamins and minerals, so Dr Smood recommends using it:
- Post workouts
- In between meals
- On-the-go
- When traveling
- As a healthy and energizing snack.
Open the wrapper, take a bite and enjoy this combination of quality, nutrition and flavor.