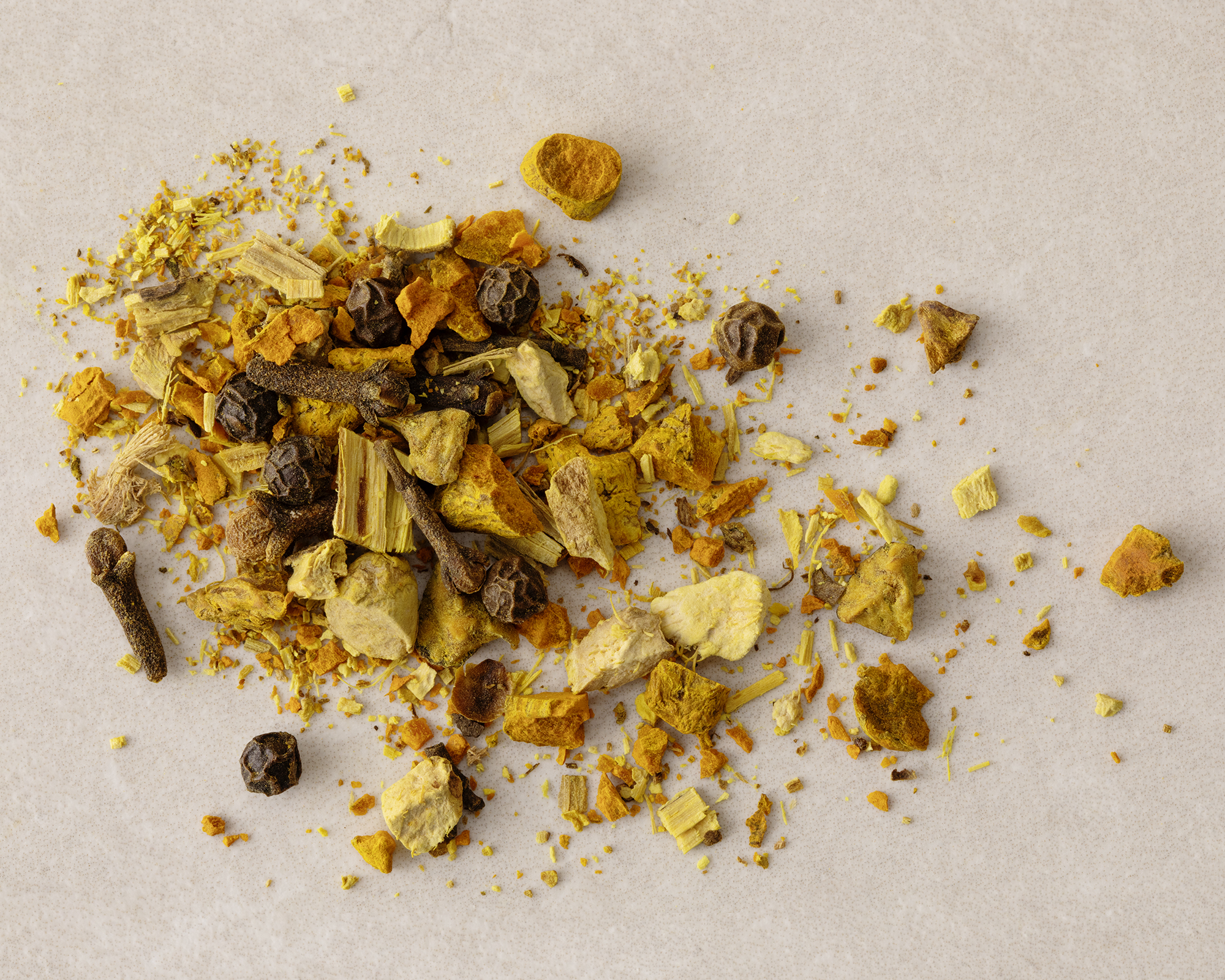 What is Inside
Ingredients
The Golden Roots is an herbal blend of superfood roots (ginger, turmeric, licorice) topped of with nutmeg, black pepper and cloves. All of these ingredients are hand-picked at family-owned farms, then dehydrated and then mixed by our tea alchemist.
Flavor Profile
This incredible tea offers a unique flavor experince, with a balanced "rooty" note. The roots are what stands out the most in this blend. The nutmeg, black pepper and cloves are added for warmth and extra flavor.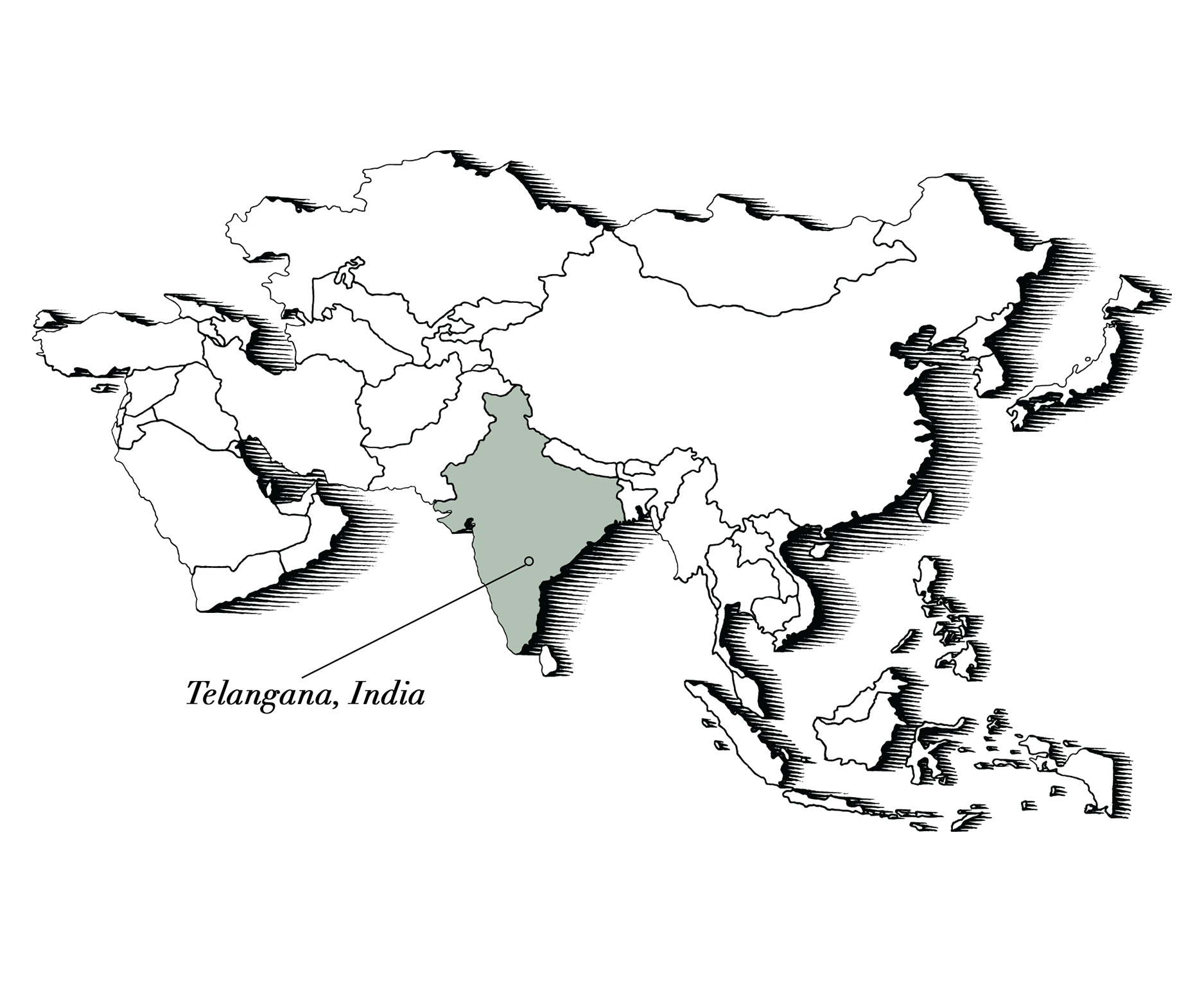 Turmeric, Meghalaya, India
Turmeric Root is native to India and has held a great significance in their culture for thousands of years. One of the highest quality sources is said to be found in Lakadong village in Meghalaya, India. The reason for this is the climate and fertile soil. Lakadong village is surrounded by forests and hills and has a great mix of sun and rain throughout the year. The turmeric roots are being grown and harvested using only artisinal methods to ensure the best quality.
How to Use
Usage
Place the tea bag in a cup. Boil water to 180 degrees fahrenheit. Leave the tea bag in the water for at least 3 minutes. The individual tea bags can be used up to 4 times (for 4 cups).
Recommendation
The longer you leave the bag in the boiling water, the stronger the flavor will be.